Information
Genisis SF 220 Spindle Moulder
This truly versatile machine can have a backwards tilting shaft with mechanical readout for ease of setting.The heavy duty and rigid fence assembly has micro adjustable fence plates for ease of setting and accurate moulding.
Machine image shown with the option of a tilting shaft and long beds
SPECIFICATION
Table Size: 1000 x 720mm
Table Height: 900mm
Motor Power: 4 Kw (5.5Hp) Option of 5.5Kw (7.5Hp)
Spindle Speed: 3000/5000/6000/8000/10000 RPM
Spindle Length: 140mm
Maximum aperture intable 245mm
Weight ca. 690Kg
Images show machine with the optional aluminium fence plates.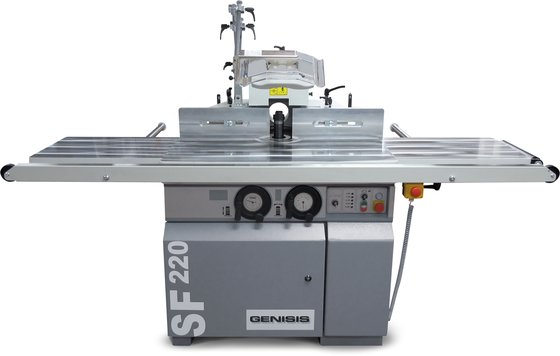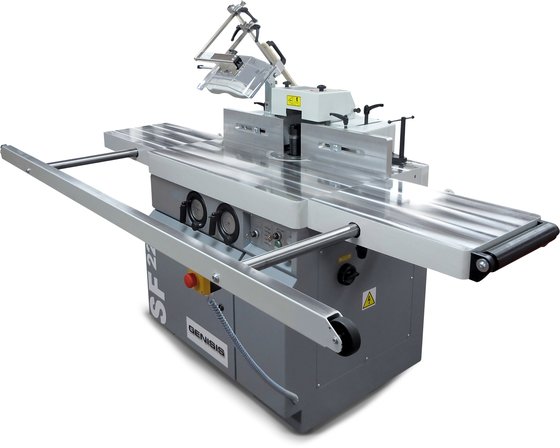 Optional extension tables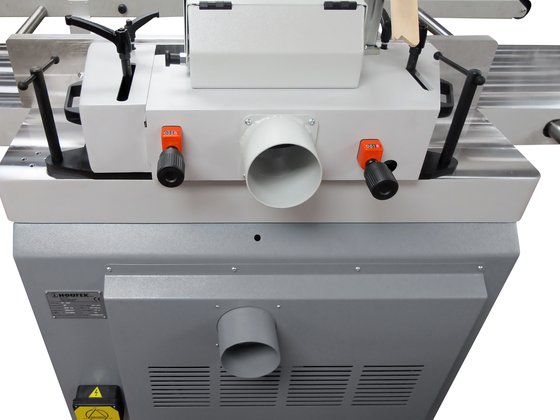 Standard fence adjustment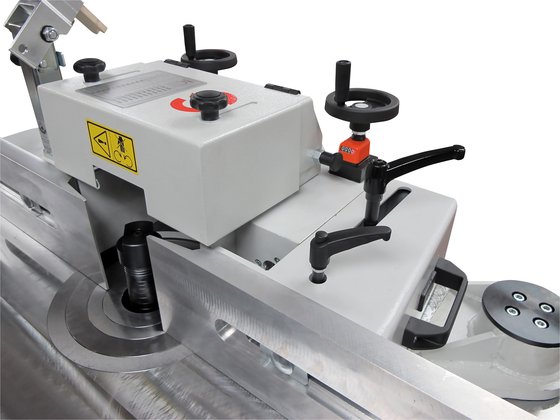 Optional fence adjustments from above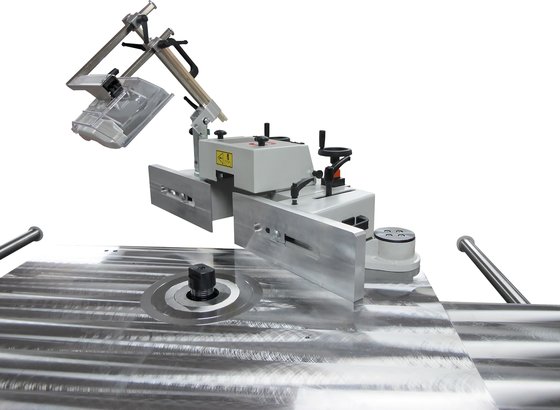 Optional swing away device